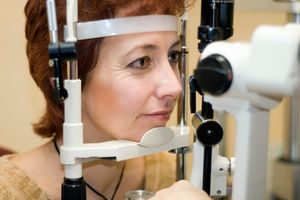 Did you know that women have different eye conditions compared to men?
According to a recent study, the statistics for many of the major vision problems show that women have a higher percentage of incidence than men. These include:
Age-related Macular Degeneration
Cataracts
Dry eye
Diabetes during pregnancy
Women are more susceptible to develop chronic dry eye, partially because it is often associated with other health issues that are more common in women such as ocular rosacea which is three times more prevalent in women. Hormonal changes during pregnancy and menopause can also contribute to dry eye.
It's important for women to know the risks for eye-related diseases and vision impairment and the steps they can take to prevent eventual vision loss. Drs. Leong and Bui suggest some ways that you can help to protect your eyes and save your eyesight:
Find out about family history of eye diseases and conditions.
Protect your eyes from the sun by wearing 100% UV blocking sunglasses when outdoors.
Don't smoke.
Consume a healthy diet with proper nutrition and special eye health supplements as prescribed by an eye doctor.
Adhere to contact lens hygiene and safety.
Adhere to cosmetic hygiene and safety precautions.
Protect your eyes against extended exposure to blue light from computers, smartphones and LED lamps.
If you are pregnant or planning to become pregnant and have diabetes, see an eye doctor for a comprehensive eye exam. In women who have diabetes, diabetic retinopathy can accelerate quickly during pregnancy and can present a risk for the baby as well.
Mothers are often charged with caring for the eye health of the entire family, but too often their own eye health needs fall to the wayside. It is critical that mothers take care of their eyes and overall health so that they can be in the best condition to care for their families.
Speak to your eye care professional about your personal eye health and vision risks and the precautions and measures you should take to protect your eyes. Encourage the other women in your life to do so as well. Once vision is lost, it often can't be regained and there are many steps you can take to prevent it with proper knowledge and awareness.
The most important way to prevent vision loss is to ensure you schedule regular eye exams. Don't wait for symptoms to appear as many eye issues are painless and symptomless, and sometimes by the time you notice symptoms, vision loss is untreatable.